Orange Automotive Accessories by UWS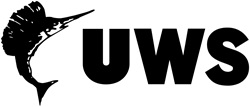 UWS automotive parts are available to you in Orange, CA at LINE-X of Orange County! Find all the UWS accessories you need including Antenna Mount, Cargo Box, Dog Box, Liquid Transfer Tank, Tailgate Cap Protector, Tailgate Protector, Tool Box, Tool Box - Truck Bed Rail-to-Rail, Tool Box - Truck Bed Side Rail, Tool Box Handle, Tool Box Mount, Tool Box Tray, Tool Box/Liquid Transfer Tank, Truck Bed Side Rail Hardware Kit, Truck Bed Side Rail Protector, and much more!
About UWS
Dedicated to professional workers and tradesmen, a complete assortment of commercial storage and carrier solutions at a great value. For the workman looking for tough, well-built storage and carrying solutions, that are as hard-working as you are. Tough. Reliable. USA Made.
About LINE-X of Orange County
LINE-X of Orange County is a family owned business and has been in operation since 1999. During that time, we have protected over 30,000 pickup trucks with the best protective coatings available, and have applied LINE-X to thousands of other items that need protection. We carry Truck-Gear by LINE-X as well as most other major truck accessory brands to be able to meet all of your truck customization needs. Conveniently located in the city of Orange, we are your one-stop shop for after-market parts and truck customization.